The Australian Society for Fish Biology (ASFB) Competition in Science Communication Awards are aimed at creating an opportunity for students and Early Career Researchers (ECRs) to develop and showcase their communication skills.
The awards started in 2016 and proved hugely popular with entrants receiving maximum exposure both online and at the ASFB's annual conference.
To enter, eligible students and ECRs should create & upload a video about their research of up to 3-minutes in length.
A student (Honours, Masters/PhD level) and ECR (within 5 years since conferral of last degree) winner will be chosen via online voting. Each winner will receive $2000 to be used for expenses to attend future ASFB conferences including the postponed World Fisheries Congress now set for 2021
One additional "Member's Choice" winner will also be chosen through voting at the 2020 Virtual Conference.
Please see rules for full details and previous competitions for examples of winners.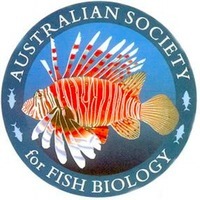 The Australian Society For Fish Biology was founded in 1971 with the intention of promoting fish studies and the interchange of information between fish biologists in a relaxed but effective manner. Annual Conferences have been held once every year since the Society's inception. They are now the highlight of the Society's calendar, providing a forum for members around Australia to meet and disc...